This past Thursday, January 2, 2020, President Trump ordered the death of a top Iranian general, stopping an inevitable war before it began.

Of course, the loony left is throwing out lie after lie, clouding the air of what really happened and why.

As part of our 2020 promise to bring you nothing but the facts, today's featured blog post is dedicated to explaining what exactly happened, President Trump's motivations behind the attack, and how we as a nation benefit from it.
What Happened to Who
President Trump ordered a precision drone strike to eliminate a top Iranian commander, Qasem Soleimani.

Soleimani ran Iran's military operations across the Middle East, commanding Iran's Islamic Revolutionary Guards Corps (IRGC) Quds Force. Wherever there was Iranian military activity, Soleimani was responsible for it; have it be Iraq, Yemen, Syria, any part of the Middle East where Iranian military activity was present.

This drone strike took place in Baghdad, with the Pentagon confirming that Soleimani was killed by rockets ordered by President Trump that struck his vehicle near the Baghdad International Airport.
Why Did President Trump Order This Strike?
Trump's reasoning behind this attack was purely in defense of the safety & security of the United States, stating that he is not inciting a war, but rather preventing one.

Based on gathered military intelligence, President Trump had a plethora of information that pointed to Soleimani was plotting "imminent and sinister attacks" on United States soil & armed forces overseas.

President Trump released a brief statement from his Mar-A-Lago resort in Florida, stating:

"Last night at my direction, the United States military successfully executed a flawless precision strike that killed the number one terrorist anywhere in the world... We took action last night to stop a war. We did not take action to start a war."
"He was planning a very major attack and we got him... His reign of terror is over."
Americans Can Sleep Soundly Now That Soleimani Has Been Eliminated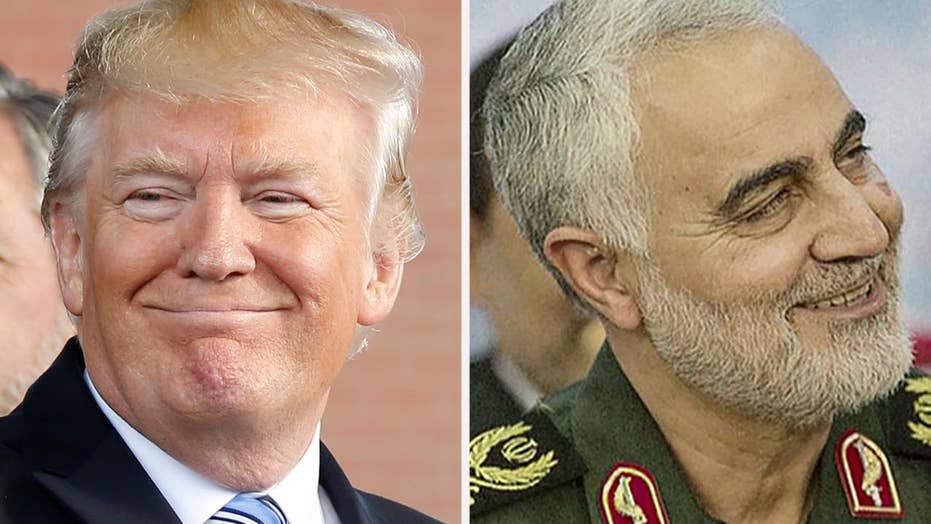 This is just another example of President Trump standing up for American citizens. We finally have a President with the safety of America front and center of his attention and motivations.

Unlike previous pansy Presidents, President Trump does not hesitate to order the destruction of threats to America and democracy. 

For all we know, President Trump has prevented another devastating attack on American soil. His thoughts of stopping something before it happens is much more effective than reacting to an attack.

We've been desperately needing a President like Trump that does not need American blood spilled in order to take action.

-------------
What do you think of President Trump's preemptive strike?

Let me know in the comments!

Dan
Author
Liberty Tee Shop