I sat through the 2+ hour White House briefing today to bring you only the important bits, and I gotta tell ya, I don't know how Trump deals with CNN's Jim Acosta.

Seriously, if there was anybody who shouldn't be a reporter, it's this un-American prick.

But, I digress... You're here for a condensed version of the 2+ hour White House briefing, so here it is.
PRESIDENT TRUMP


"Some of what we are learning now will live long into the future"
The Small Business Department & Treasury Department announced the following from the relief program:

$350b in loans will be sent to small businesses to continue to pay employees.
The loans will be forgiven if they continue to pay employees.



All phone & internet providers confirmed that they will be able to handle the new unexpected usage due to people using their devices more frequently.


The federal government is holding back 10,000 ventilators to prepare for the oncoming stronger surge

This is to prevent medical facilities hoarding and also to have flexibility in case the surge is much stronger somewhere else in the future.
"It's like oil reserves, but more valuable."
Massive amount of medical supplies are still being sent to all 50 states.


Hospitals now have the authority to have a separate part of hospitals to deliver babies to ensure a safe & healthy environment.


The US State Department has saved over 2,500 Americans trapped in other countries due to travel restrictions.
"It's going to be a very, very painful 2 weeks... This is the time for all Americans to come together."
DR. BIRX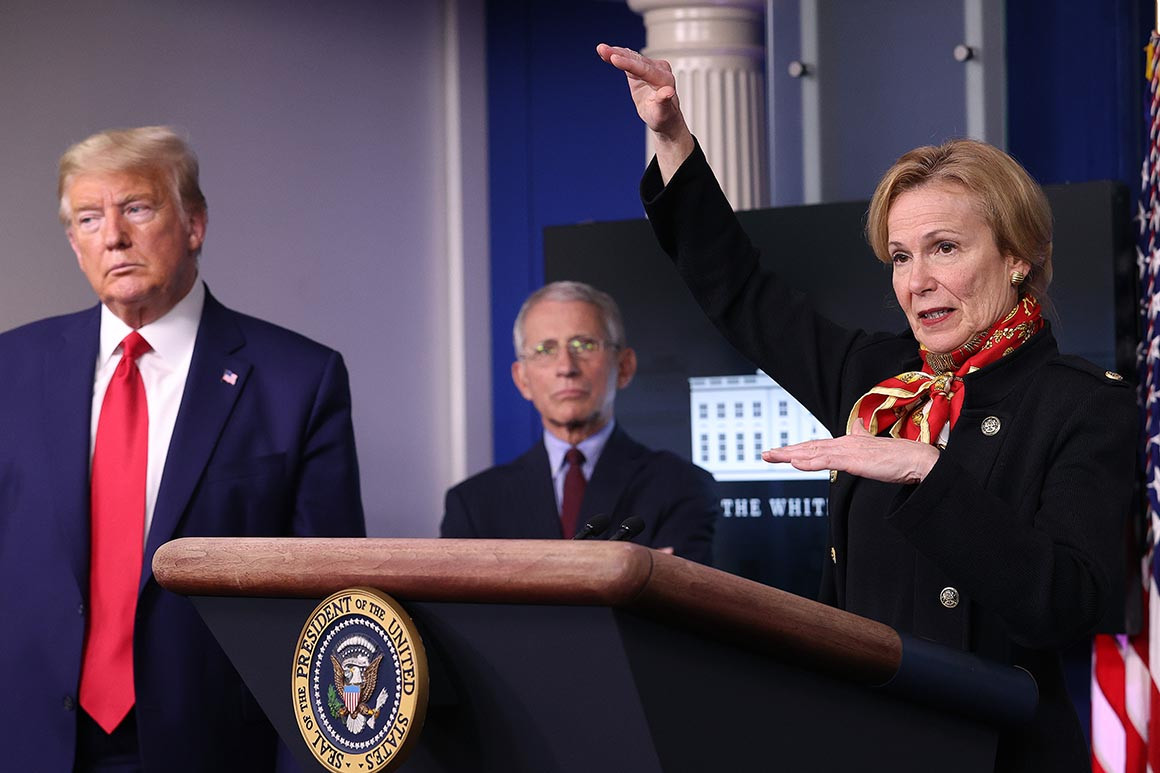 Dr. Birx provided the following infographics to more easily convey important information: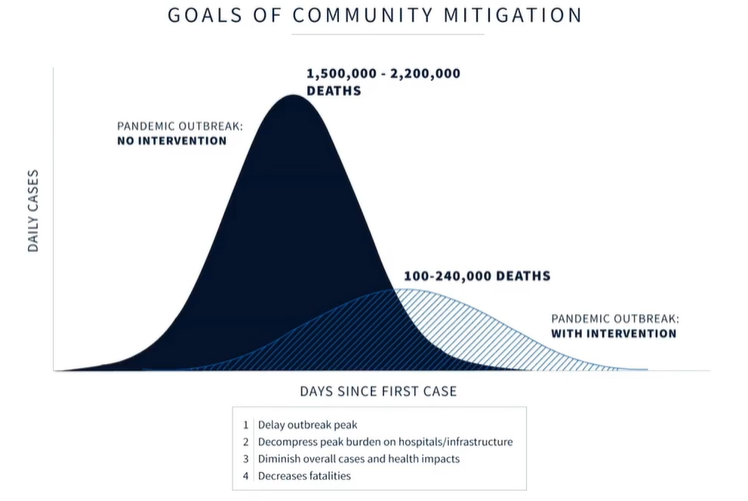 The light blue line represents COVID-19 deaths in America if we follow the guidelines.


The dark blue line represents COVID-19 deaths in America if we do not follow the guidelines.


Dr. Birx made it very clear that these graphs are estimations and can change daily. The graphs could go in either direction depending on the data provided by states.



The models are also heavily based on data from CT, NJ, & NY. Because these are hot spots, the displayed estimated mortality rate could be higher than reality.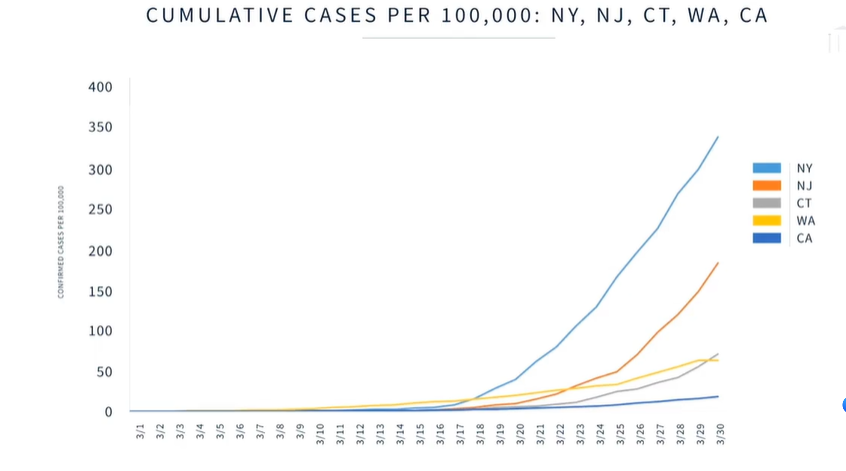 This graph displays the amount of COVID-19 cases from March 1 - Today for the corresponding states.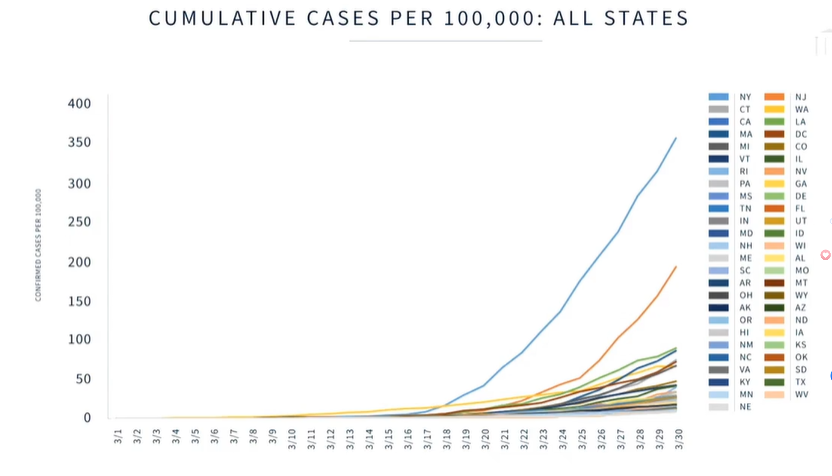 This graph displays the amount of COVID-19 cases from March 1 - Today for all 50 states.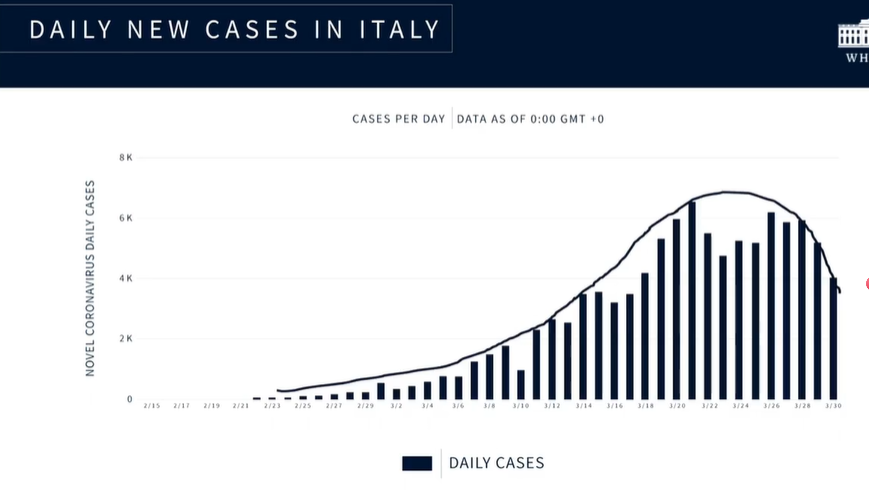 This is a much more promising chart showing that Italy's cases are showing a sharp decline. It displays the importance of following the "Slow the Spread" Presidential Guidelines.

 
"I know it is stressful to follow guidelines, it is more stressful to those healthcare workers on the front lines" 
DR. FAUCI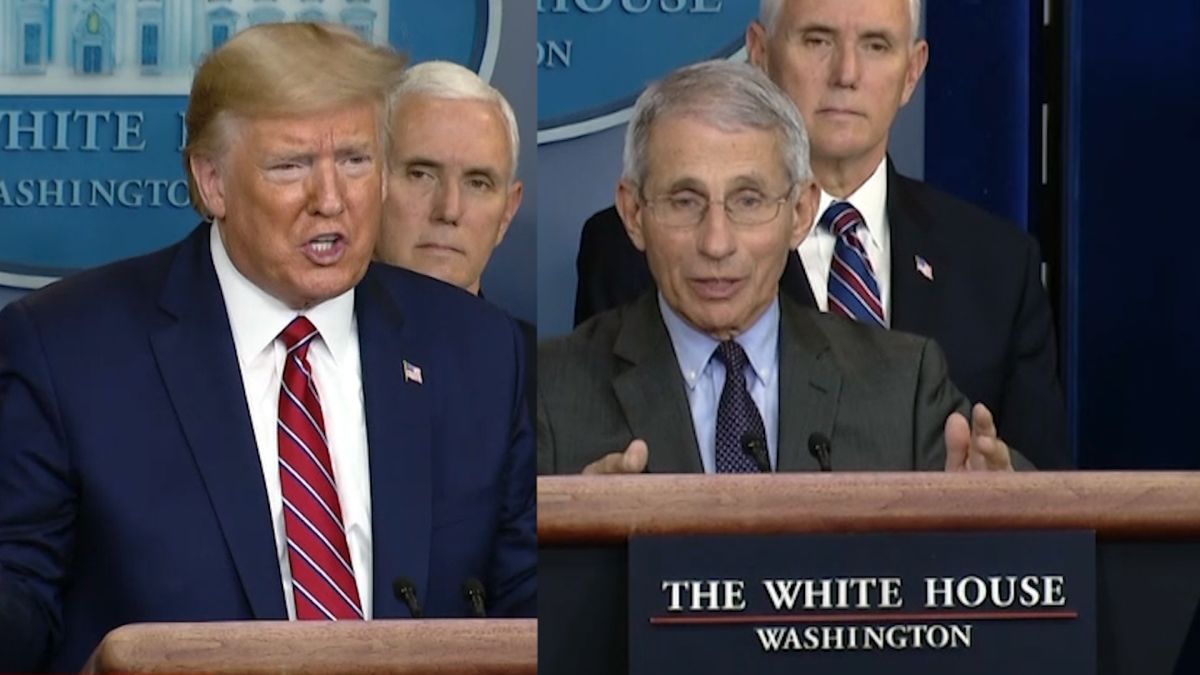 Dr. Fauci said that there are two dynamic forces opposing each other:
What we are doing, what we are currently trying to do, and what we will be doing in the future.

If the virus is left to its own devices.


He is confident that the mitigation & Presidential Guidelines are working.


We can expect for cases to go up over the next several days, but the American public cannot be discouraged. The social distancing is working, and will continue to work.
V.P. MIKE PENCE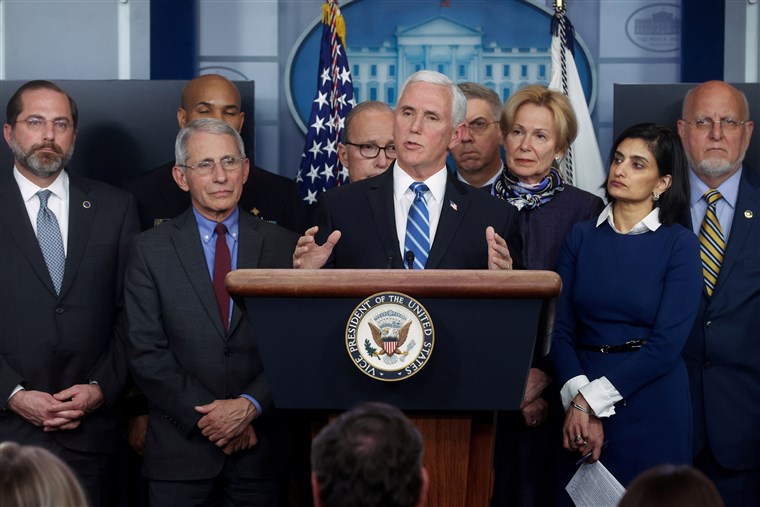 "30 days will make a difference in the lives of the American people"
There are difficult days ahead, but the American people will presevere.


The Coronavirus Task Force is continuing to work closely with governors to ensure every state is getting what they need.


The President has authorized 10 different states to tap into their federal funding to pay for the National Guard.


FEMA reports 17,000 National Guardsmen have been activated across the United States.


States now have the ability to activate the National Guard to move medical supplies.


Testing


New tests are being rolled out that provide accurate results in 15 minutes.


So far, 1.1 million tests have been completed.


It is extremely important that governors report their findings to the CDC daily.


Operation Air Bridge


1 plane will arrive in OH in the next 24 hours.


1 plane has been sent to NY


1 plane was sent to IL yesterday


FEMA has 51 more flights to gather supplies from around the world.


"Help is on the way, we will leave no stone unturned in America or anywhere around the world to have resources and equipment for [American Healthcare Workers] to do your job."
 -----------


The closing questions were stupid, inflammatory, and a waste of my time.

Trust me, I suffered through best-selling fictional writer Jim Acosta asking shit like, "If you activated these Presidential Guidelines sooner, hypothetically, how many American lives could have been saved?"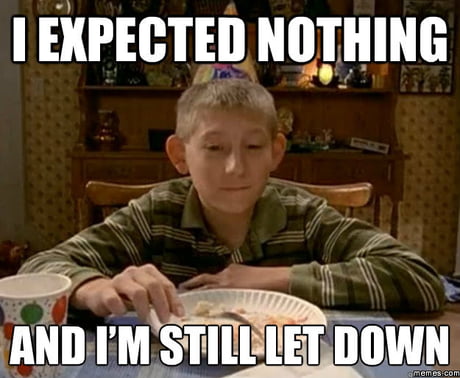 P.S. Get these fresh new patriotic AF kicks for once this bulls#!t is over, now 36% Off!
UNITED WE STAND





CAROLE BASKIN KILLED HER HUSBAND
Greg
Author
Liberty Tee Shop