There wasn't much of an update this weekend, but President Trump pulled through with an uplifting briefing tonight.

I sat through 2+ hours of idiotic reporters asking questions about a letter a sailor wrote so you don't have to. You're welcome.

Here's a breakdown of all you really need to know from today's Coronavirus White House Briefing.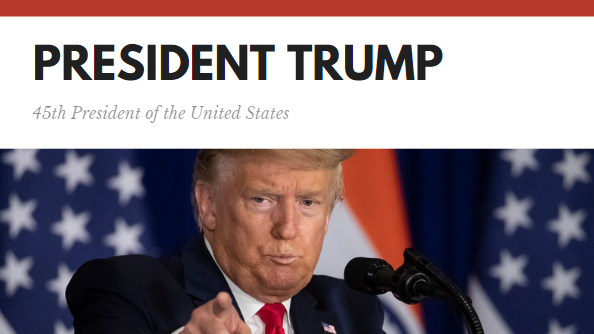 "The next week, week and a half will be a big surge the professionals tell us, and I think we're in good shape for it. Really good timing."
UK Prime Minister Boris Johnson was rushed to an Intensive Care unit today due to complications from Coronavirus. President Trump called for a quick recovery of what he proclaims to be an excellent American ally.


The federal government and pharmaceutical corporations are making steady progress on therapeutics.


3,000 public health personnel have been sent to the Metro NYC area.


The governors of NY & NJ were granted access to use the USS Comfort at their discretion.


The Army Corps of Engineers are currently building 22 field hospitals as well as additional field hospitals in 18 different states.


The federal government has thousands of ventilators in their stockpile and thousands more are being built.


Data has been coming in suggesting that there are fewer hospital visits in current hotspots.


3M has promised to deliver 55.5 million face masks each month for the duration of COVID-19.


President Trump deemed frontline healthcare workers as "Warriors."
"Resources from this national stockpile need to reach these warriors, and we're making sure they do... If any state is having any difficulty securing supplies, we urge the National Guard to assist in the delivery."
States with surplus medical supplies are re-distributing these supplies to states that need the equipment.


Overall, the Presidential Guidelines are working, and hospitals can manage the influx of cases.


China has come good on their trade deal to buy $250 billion of goods from the USA; $50 billion of that was purchased from the American farming industry.


Vaccine & Treatments Updates


10 separate therapeutic agents are currently in active trials with promising results thusfar.


An additional 15 therapeutic agents are planned for clinical trials.


Another company has become an authorized vaccine candidate to begin clinical trials.


Testing Updates


There have been over 1,79 million COVID-19 tests carried out in the United States.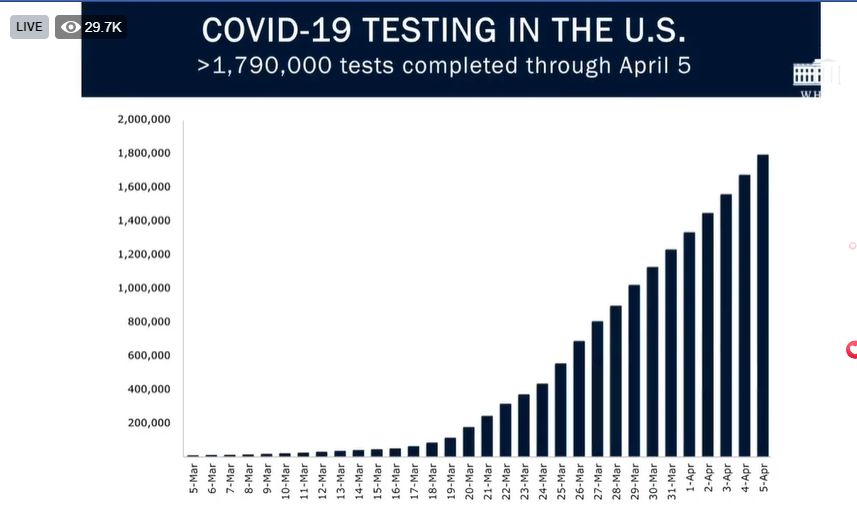 "We have more cases because we have done more testing"
125,000 Coronavirus tests are being carried out everyday.


America has the most accurate tests in the world.


Economic Relief Updates


The stimulus package has preserved 2 million American jobs.


Over 3,000 lenders are offering relief under this program with more joining everyday.


If the package runs out of funds, President Trump will ask Congress to refill it straight away.


$100 billion is being sent to hospitals; $30 billion has been distributed this week.
"We have mobilized unbeatable strength of american determination, ingenuity, and compassion... We will win this battle, we will defeat this enemy, and we will rise from this present crisis with strength, unity, and resolve."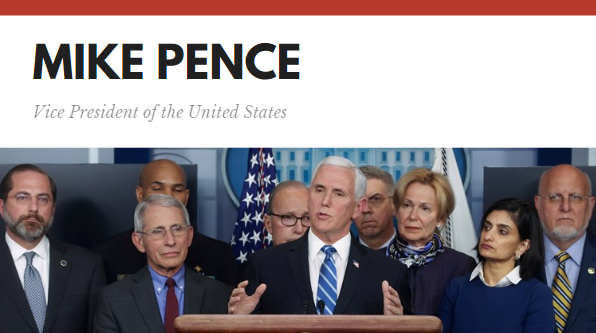 "We know we are at the beginning of a very tough week in America, but because the American people have been embracing social distancing, putting into practice the advice of state and local leaders, and the President's Coronavirus guidelines of our country, we are not only seeing remarkable progress in Washington state and California, we're also beginning to see a leveling in other parts of the country."
50 major disasters have been declared.


$4.1 billion has been distributed to various states.


21,000 National Guardsmen have been activated and deployed all across the country.


The main focus is still IL, LA, MI, NJ, and the Metro NYC Area.


2,179 medical military personnel are currently active in NYC. There will be a total of 3,000 over the next few days.


New Jersey Governor Murphy has reactivated retired healthcare personnel.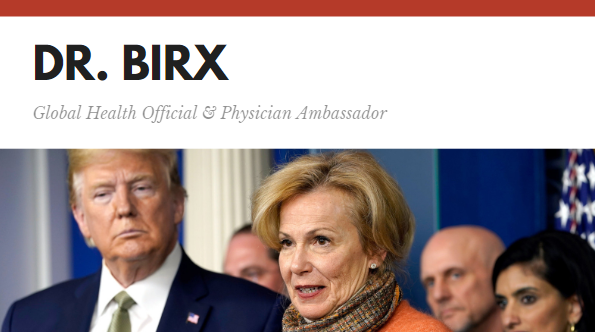 "If the military is being deployed domestically, it is another reason for every American to be following these guidelines"
The federal government is currently tracking the Chicago, Boston, DC, & Baltimore Metro Area; Indianapolis; Denver; 2 regions of PA; Dallas; Houston


The CDC released a new website revealing surveillance data so the American public can track respiratory diseases across the United States.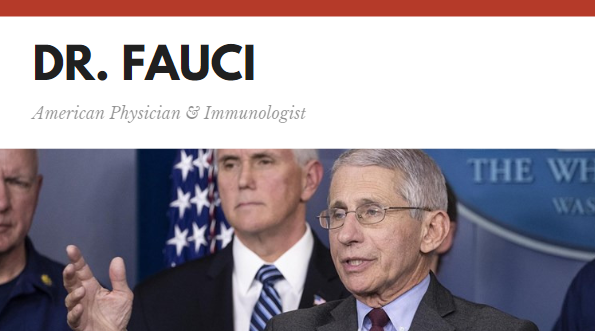 Data coming in from the Metro New York Area suggests that the numbers of hospitalizations, ICU admissions, and intubations over the last 3 days have began to level off. These are the first signs of the beginning of a turnaround.


Continuing to follow these guidelines is how we got there, and how we will get out of this.


There is potential to lower the number of expected deaths if the American people continue to follow the Presidential Guidelines.


BONUS: TRUMP TELLING REPORTERS THEY'RE ASSHOLES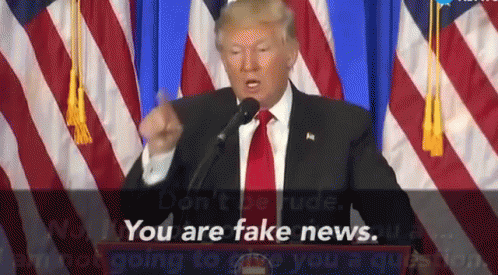 Let's end today's s#!tshow with a chuckle. Here are some gems from President Trump telling idiot reporters that they're idiots. 
"You're a third rate reporter and you should be disgraced. You will never make it."

"You're just incapable of asking a question in a positive manner"

"I wish we had a fair media in this country, and we really don't"
What do you think of the situation? I have a feeling it's coming to an end.

Let me know your thoughts in the comments!

UNITED WE STAND

Greg
Author
Liberty Tee Shop
P.S. President Trump recently announced that scarves are OK to prevent COVID-19, and so are our Trump Bandanas.