At the rally yesterday in Manchester, New Hampshire, there were a few Democrat protesters trying to cause a ruckus with signs and slander. A loyal Trump supporter rushed to the rescue and destroyed the protesters signs, but in the confusion Trump thought that the supporter was a dem.

Hilarity ensued.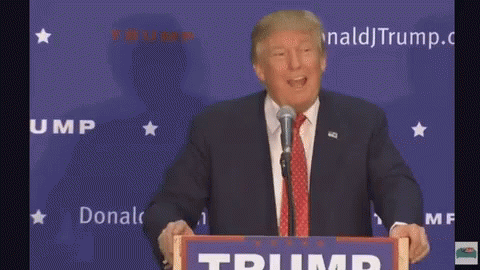 Right in line with his character, the President paused during his speech, turned to the disruption, and said, "That guy's got a serious weight problem. Go home. Start exercising. Get him out of here please. Got a bigger problem than I do. Got a bigger problem than all of us."

The supporter took the mishap like a champ. In a post rally interview, former lay enforcement officer and Navy veteran Frank Dawson told Fox News, "Everything's good. I love the guy. He's the best thing that ever happened to this country."

Good ol' 45 heard about the confusion, and did something also in character; he left the guy a voicemail apologizing for the confusion.

I mean seriously, how can this guy get any more Presidential?
What do you think about all of this - funny as hell or a bit corny?

Let me know in the comments!

Together we can Keep America Great...

Dan
Author
Liberty Tee Shop