With COVID-19 sweeping the nation, the left is releasing a barrage of fake & inflammatory news about President Trump.
It is my duty as a red-blooded American to bring you the facts during such turbulent times.


Seeing as there's so much B.S. going around, this article is meant to provide straight forward & to-the-point updates as they happen.
This is a living article, so scroll to the bottom for the latest update.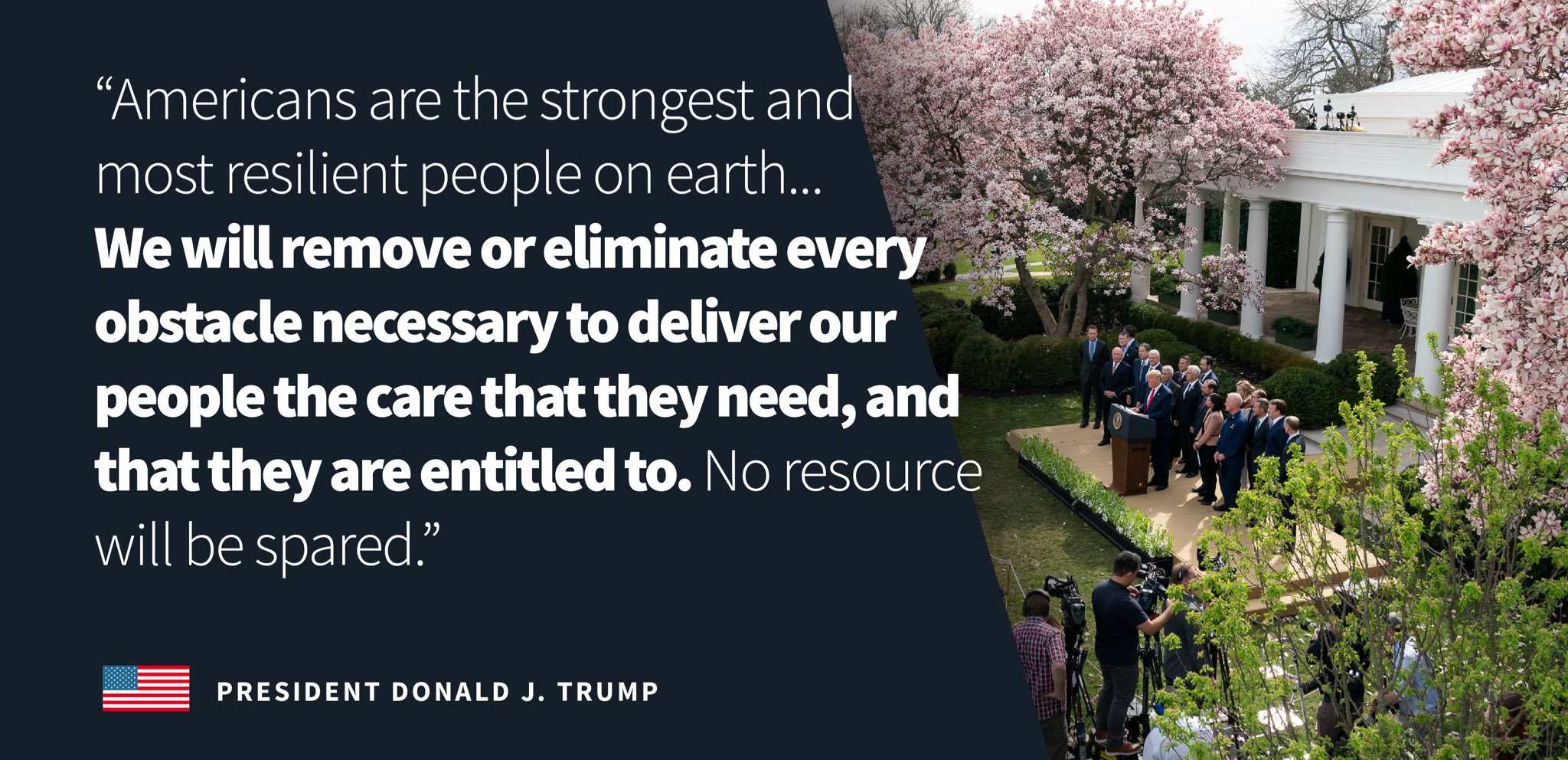 March 6th: The President put an emergency package into effect of $8.3 billion to fight COVID-19.
$500 million of this will be distributed to a remote health care program over the course of 10 years.

March 8th: Confirmed United States COVID-19 cases breaks 500.
March 11th: Trump put into effect a 30 day travel ban of 26 European countries excluding the United Kingdon & Ireland.
This does not restrict trade or goods from these countries.

Legal U.S. citizens, green card holders, and their families were excluded.
Below is a direct quote from President Trump regarding the travel ban:


"The European Union failed to take the same precautions and restrict travel from China and other hot spots. As a result, a large number of new clusters in the United States were seeded by travelers from Europe."
March 13th: President Trump cancelled all outbound cruises for 30 days.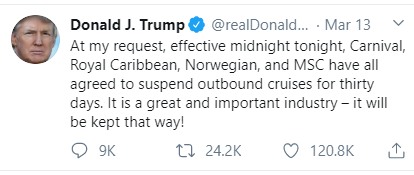 March 15th: The previous travel ban was extended to the United Kingdom & Ireland.
March 16th: President Trump strongly suggested to not gather more than 10 people in one location.
This also came with the "Social Distancing" guideline.

MOST RECENT UPDATE | March 17th: President Trump announced that he is trying to pass a bill that will put $1,000 in every American citizens' pocket.
This was also accompanied by an $850 billion stimulus package to save airlines and other economic backcones.

He also states that the money will be in Americans' pockets within 2 weeks.

To help you continue to support President trump during these tough economic times, take 40% off our exclusive "President Trump 2020 American Flag Nomad Shoes"!
UNITED WE STAND

Joseph
Author
Liberty Tee Shop