White House Press Secretary Kayleigh McEnany holds a press briefing regarding Coronavirus, President Trump's stance on the protests & riots, and the current state of America.
Here's everything you need to know in a simplified, easy-to-read format: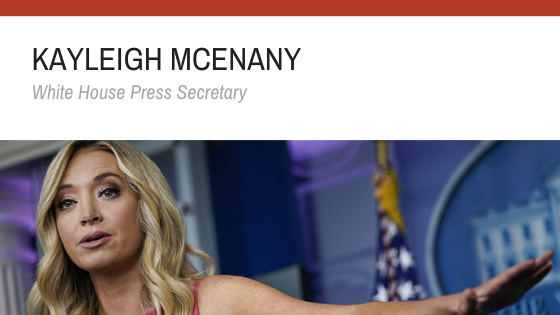 2.5 million jobs have been added for American workers





The prediction of jobs that would be lost was 7.5 million





Greatest number of jobs created in a single month on record





225,000 manufacturing jobs

464,000 construction jobs 

1.2 million leisure and hospitality jobs
The numbers of workers documented being on temporary layoff decreased by 2.7 million in May
The CEA said 300,000 jobs were created for the black Americans
Hire hours are being demanded by many employees which means more workers have to come in to work 
73% of small businesses are open
Workplace visits are up around 40% 
They saw with S&P the stock market had its greatest 50 day rally in history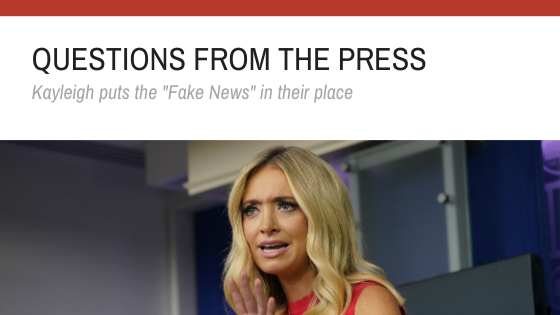 Question: "What's the President's thinking on growing movement to either defund or dismantle police forces across the country? What reforms does the President think would be appropriate in the wake of the George Floyd killing?" 
Press Secretary Kayleigh McEnany: 
Says Trump is shocked by the call for defunding the Police department.
The following politicians calling for this are:

Rashida Tlaib 

Biden advisor AOC, Alexandria Ocasio-Cortez

Former Clinton and Eric Holder spokesperson Brian Fallon





Says Trump is considering a number of proposals for solutions 
Question: "Does the President agree with any of the mayors across the country who are saying, 'I think we can take some of the money from policing and put it towards other programs that could be effective in community development,' which could lead to the potential for a lesser need for policing?"
House Secretary McEnany: 
Says Trump does not agree with that 
Means the police departments will be cut off and will not allow it 
Question: "As you are going over your reforms and what you think is needed, does the President feel that there is systemic racism in law enforcement?"
White House Press Secretary Kayleigh McEnany: 
Says the President was clear that there are injustices in society 
Says Trump believes the law enforcement are good people 
Question: "But he doesn't think that there is systemic racism in law enforcement?" 
Press Secretary Kayleigh McEnany: 
Says Trump has great faith with our police department 
Press: "Does he still believe that the NFL players who kneel as a form of protest against police brutality should be fired?"
Press Secretary Kayleigh McEnany: 
Says the President is against kneeling 
Says Trump thinks is disrespectful towards our military because it occurs during the national anthem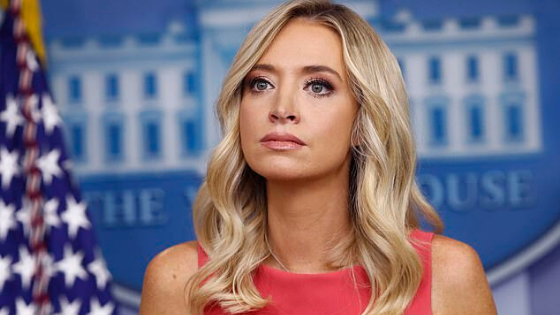 Question: "But does he think they should be fired?"
White House Press Secretary Kayleigh McEnany: 
Trump tweeted as of a few days ago about the kneeling 
Question: "Is there anything in the Democrats' Policing Act that the administration supports?"
Press Secretary Kayleigh McEnany: 
Hasn't talked to the President about it yet 
Trump hasn't looked at it yet, he is looking at a number of proposals 
Question: "Does the administration support the banning of the use of chokeholds?" 
Press Secretary McEnany: 
Trump hasn't reviewed the legislation yet 
He's looking at the state and federal issues 
Question: "But two weeks after all of this civil unrest, why does the White House not have a plan? The President said on Friday that his plan for combating racism is a strong economy. How does that work?"
Press Kayleigh: 
 President Trump reducing racial sentencing disparities via the FIRST STEP act 
More than 900 places creating private investing to help people start up again 
Opportunity zones are helping to ensure all Americans of all races have the same opportunity 
Question: "But you're saying he will eventually have a police reform plan?"
Press Secretary Kayleigh: 
Trump is taking into consideration different proposals at this time
Question: "There are reports that the administration is going to be pulling troops from Germany. Can you say how many? When and where are they going?"
White House Response: 
Will remain working with our allies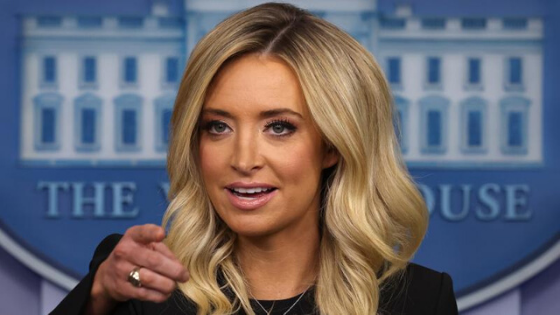 Question: "Will he consult Angela Merkel before making a final decision?"
White House Response: 
No announcements at this time 
Question: "The new Lafayette Square fencing. Do you have any indication on when that might be removed or taken down, since the protests have become more peaceful? Who makes those decisions?"
White House Response: 
This is not something that the White House is in control of 
Says the protests have been more peaceful because of the actions that have made from the administration
Says Trump has noticed the protests are becoming more peaceful 
Question: "On Hong Kong; Can you say when will the administration revoke Hong Kong's trade status? Do you think that move will be the only thing the administration does? Is there something else planned? Do you think that China will listen? Are you seeing any signs of China relenting on Hong Kong?" 
White House Response: 
No updates have been heard
No announcements with the timing 
Says Trump has been clear, China has replaced it's promise of "One country, two systems" with "One country, one system" 
Question: "A week after what we saw in Lafayette Park last Monday night, are there any people here in this building who believe that or does the President believe that perhaps things went the way they shouldn't have gone? Is there any regret on the part of the President or anyone here about how people were treated, people who were peacefully protesting, and how they were rushed out so violently?" 
White House Response: 
"No regrets on the part of the White House."
AG Barr is the person who directed the move of the perimeter Monday night 
Before the protestors were moved, the law enforcement gave 3 warnings to move back some did but some began to throw objects 
"Park Police acted as they felt they needed to at that time, in response, an we stand by those actions." 
Question: "The country and the world saw this violent clash between the people who were otherwise peacefully protesting. But really, the President is not sorry for the way things went?"
White House Response: 
Says the President is sorry for the way Antifa inflicted destruction in the streets
Says it needs to be known the difference between peaceful protestors and rioters 
Says Trump will not stand rioters destroying 150 buildings and injuring 750 police officers 
Question: "You do know that the burning of St. Johns happened on Sunday night, and a lot of violence that you're talking about, that happened on Sunday night. What he was asking about was Monday, when, as anyone who was down there knows, it was almost exclusively peaceful, especially the moments before the chemical munitions were used on those protestors. So do you just want to clarify that about the burning of St. Johns?"
White House Response: 
Says the burning on St. Johns is what made the decision to move the perimeter
"When you hurl objects at the police, when you don't move after three orders given, Park Police acted appropriately."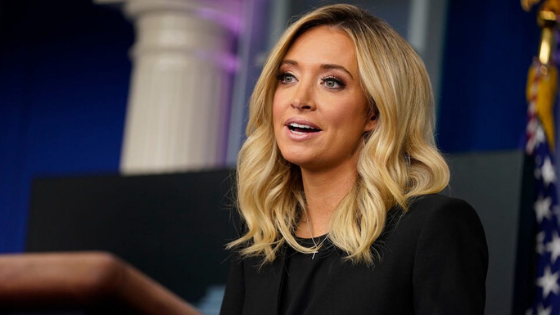 Question: "As you had noted, the President talked about the protests, he's talked about the death of George Floyd, But he still hasn't given a formal address to the nation. Why is that? Are there plans for him to do that anytime soon?"
White House Response: 
When Trump was in Florida, last Saturday, addressed the nation by mentioning the death of George Floyd was a tragedy, it should've never happened, and spent seven minutes about this topic
Question: "Obviously we're hearing a very optimistic message from the President about the b numbers, and the stock market recovery. But in an executive order on Thursday night, the President said that, without intervention, the U.S. faced the likelihood of a long economic recovery with persistent high unemployment. I'm just wondering why are we hearing two messages from the President and how the American people are supposed to feel about the economy for the rest of the year?"  
White House Response:
Says Thursday is a great example of what Trump wants in the future like we had: 

Rearing economy 

Paychecks growing for low-income workers  
Says markets and employers believe they can open their doors in Trump's economy 
Question: "New York city began reopening it's economy today after a very long lockdown. Does President Trump think we need another coronavirus stimulus package? If so, what would he want to see in it before he signs it?"
Response: 
Says Trump has been somewhat open about phase 4 and had a meeting last week at the White House about this topic
Trump wants to see several things happen one of which is Payroll Tax Holiday directly advantages low-income workers 
Question: "Would President Trump support an actual increase in police funding to help offset some of the damage that would be waged on departments that are defunded across the country?"
Response: 
Trump does not want to defund police in any way, shape, or form
Her and Trump recently talked about how violent crimes have dropped throughout the country 
Question: "I wanted to ask you about the Defunding the Police movement that's going on. How does it impact the crime scenario here?"
White House Response: 
Our police is described as Blue Line
Says they have done a lot since 2018: 

Murder arrests 11,970

Robbery arrests 88,130

Aggravated assault 396,800 

Violent crime arrests 495,900
Question: "Does President Trump urge Police Andrew to comply with his Department of Justice's request for an interview in the case against Jeffery Epstein? "
White House Response: 
No comment, was visibly frustrated
Question: "Is there any thought being given to returning to, if not a daily coronavirus briefing, frequent coronavirus briefings? On the reopenings, President said some weeks back that he would continue to monitor the situation and that if any states were doing things that he didn't think were appropriate, he would step in to intervene?"
White House Response: 
Dr. Birx gave new information saying new cases have stabilized and more cases are being caught by looking closely and keeping up with finding asymptomatic cases
Today it was seen that the lowest new mortality report since the end of March; l

ess than 500 
Testing has reached up to 20 million done, or 6% of the country 
Each state 10% of the population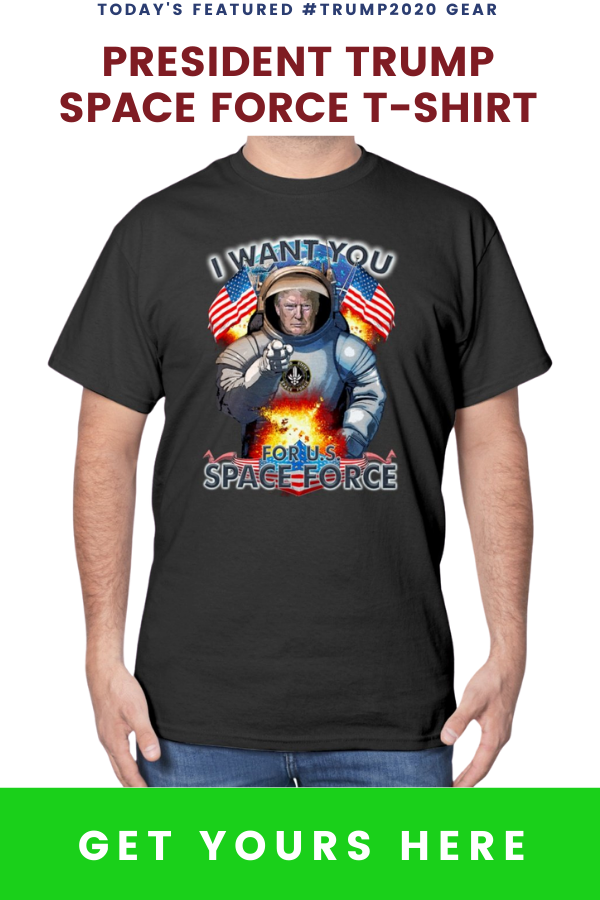 Thank you for reading,

GOD BLESS AMERICA
Greg
Author
Liberty Tee Shop