Earlier this morning, President Donald Trump honored first responders and civilians unfortunately involved in August's tragic mass shootings in El Paso, TX, & Dayton, OH.

The President honored the six Dayton law enforcement officials the highest possible national honor any US public safety officer can receive; the Medal of Valor. To the five civilians involved in the El Paso tragedy, President Trump awarded certificates of commendation.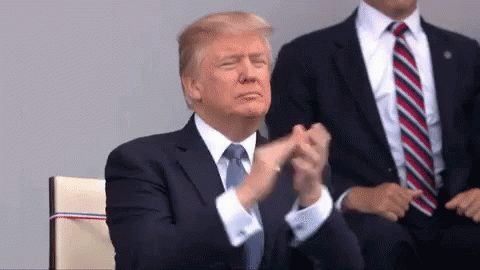 At the ceremony, our compassionate leader was quoted as saying, "In the midst of such profound anguish, one memory fills us with hope. When evil showed its hideous face, Americans of all walks of life rose up -- and they did, they rose up -- they defied fear, they stared down death to protect the innocent. And stand tall they did just for righteous and for good."

Attorney General William Barr was also quoted as saying this is a special occasion due to the fact that typically the Medal of Valor is only awarded once a year, but the Trump administration and himself thought it to be fitting to bypass that rule for this instance.
----------
Finally, we have a President that truly cares about his citizens.

How's good ol' 45 doin so far? Let me know in the comments!

Together we can Keep America Great,

Dan
Author
Liberty Tee Shop
P.S. Strut your support for President Trump with our brand-new "The Great America AOP Joggers", exclusive to Liberty Tee Shop!