Earlier today, President Trump visited the San Diego section of the new border wall, and was quoted as saying, "This wall can't be climbed...It's a very powerful -- very powerful – wall."

Last month, the Trump administration completed a massive amount of border wall - 14 miles up to 30 feet high. This is a huge upgrade from what was there previously - and no, we're not making this up - a makeshift "wall" of surplus airstrip landing mats from the VIETNAM WAR.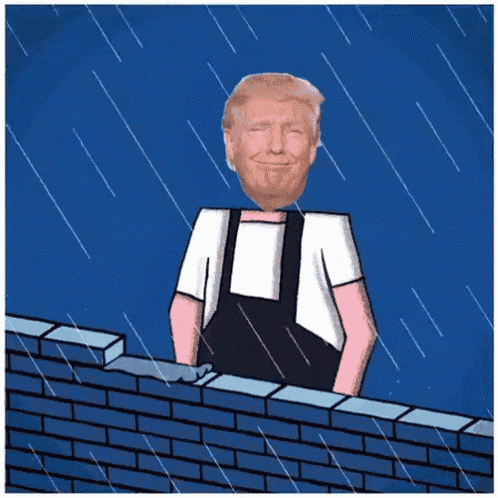 Touted as one of the most dangerous areas of the border, a "double wall" system was put in place. The first barrier being 18' tall, the second behind it being 30'. 

On top of all of this, the wall is made of materials designed to retain heat as a deterrent from people attempting to climb it. The President was quoted as saying, "You can fry an egg on that wall." Yikes.

Recently, the Trump administration announced that they are planning on building between 450-500 miles of border wall along the roughly 2,000 mile border by the end of 2020. 

Even just from the wall that has been put up, arrests on the Mexican border has plummeted well below average. 
-----------
What do you think of this mega wall? I didn't know it was going to be super heated on top of everything.

Together we can Keep America Great,

Dan
Author
Liberty Tee Shop
P.S. We released our brand new "The Great 2020 AOP Joggers" just in time for autumn!