Early this Thursday, the U.S. Coast Guard released a video to the public displaying the courage of service members leaping on the top of a moving submarine to bust narcos carrying a load of 17,000 pounds of cocaine worth an estimated $232,000,000.

In the above viral video, U.S. Coast Guard member Cutter Munro jumped onto the submarine in an attempt to stop it as it moved alongside the cutter somewhere on the Eastern Pacific Ocean. Other members are then seen jumping on top of the vessel as well, yelling demands in Spanish.

Munro can then be seen hitting the top of the submarine with his fists, scaring an unidentified male out of the submarine and surrendering.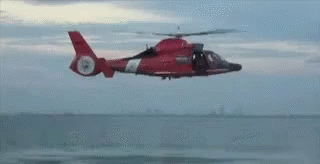 VP Pence was present as the Coasties unloaded the drugs in San Diego on Thursday, saying "Make no mistake about it, Coasties, your courageous service is saving American lives."

A total of 55 smugglers were arrested and transferred to federal authorities while others were transferred to international authorities.
---------


The Coast Guard catches a lot of shit, but at the end of the day they truly are vital for homeland security.


Dan
Author
Libertee Shop