President Trump strutted right out into the Rose Garden today and put screaming liberals in their place.

He will not defund the police - he will DEFEND the police, as he should.

This historical executive order was signed into effect today shortly before his press briefing. Here's everything you need to know.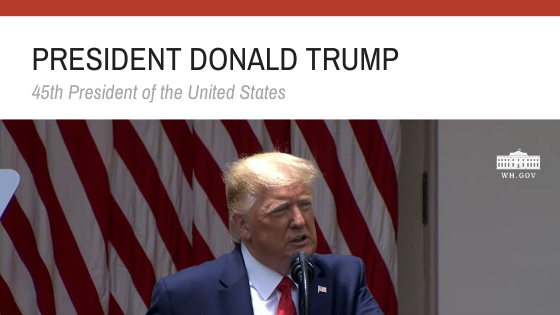 Americans are by your side for the mourning families that have lost their loved one in the protests.
"Without police there is chaos, without law there is anarchy, and without safety there is catastrophe."
Signed an executive order to motivate police departments do better serve their communities.



 This order bans the choke hold from police officers except when the police officers life is at risk.


The order will direct federal funding to train officers in dealing with homeless citizens, mental illness, and substance abuse.



Says the penalty for looting or arson will be significant;

 the looters have no cause that they're fighting for & are just trouble.


"President Obama and Vice President Biden never even tried to fix this during their eight year period. The reason why is because they had no idea how to do it." 
Secured record funding for HBCU's (Historically Black Colleges and Universities) as well as long - term financing.



In the near future he is going to work on school choice.

A student shouldn't be declined from a school just simply due to the fact of their zip code.



Jobs have been coming back rapidly.


Retail sales went up 17.7% announced today.


Strives to have the third quarter as close to the last and the fourth to be even better.



There will be a very successful vaccine at the end of the year.

Thank you for reading,
UNITED WE STAND


Chris
Author
Liberty Tee Shop